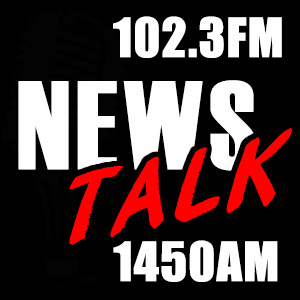 News Talk Radio 
This Morning with Gordon Deal
(Weekdays 5AM – 6AM)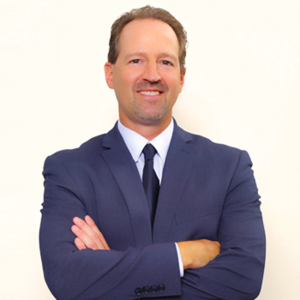 Wake-up with America's first news- Host Gordon Deal goes beyond the headlines with the day's first look at the top stories, politics, and business news from the U.S. and around the world; bringing a lively blend of intelligent information, humor, and expert analysis to morning radio. Gordon's understanding of what listeners need to know and the questions they'd like answered are a perfect match for the morning show. Before taking the helm at The Wall Street Journal This Morning in November 2005, Gordon was well-known to New York City radio listeners, having worked at both WINS-AM and WCBS-AM where he honed his writing skills and developed his distinctive on-air reporting style. He also served as a New York City bureau chief for Metro Networks where his reports aired on WOR-AM and WABC-AM. Gordon began his career in radio as a play-by-play sports announcer for Rutgers University, his alma mater. Previously Public Address Announcer for Army Football. Currently, Gordon finds time to work as Public Address Announcer for the New York Giants football team. Gordon lives in central New Jersey and his hobbies include fishing, whitewater rafting, and coaching soccer.
The Hugh Hewitt Show
(Weekdays 6AM – 9AM)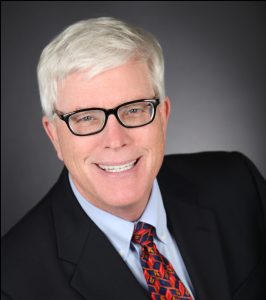 It's no easy task to wake up an entire nation, but Hugh Hewitt is a broadcast pro who does it with ease on over over 450 affiliates coast-to-coast Monday through Friday.  The show can also be watched on The Salem News Channel. Hugh is America's true East Coast-West Coast man, doing the show most of the time from inside the Beltway of Washington DC, but other times from his studio in Southern California and occasionally, at the height of D.C. summer, from somewhere on the country's northern border,  Hugh is a Professor of Law at teaching Constitutional Law at Chapman University's Fowler School of Law where he has been since it opened in 1996. Hugh also hosts two podcasts daily – "Highly Concentrated Hugh" which is a short version of the morning radio show and "The Interview with Hugh Hewitt" – a long form interview with a guest from politics or the arts.
Hugh is a proud Buckeye, hailing from Warren, Ohio.  Hugh began his radio career on KFI in Los Angeles in 1990, and spent a decade as co-host of the nightly news and public affairs show on PBS' Los Angeles affiliate KCET for which he received three Emmys, before launching his nationally syndicated show on 8 original stations on July 10, 2000. He moved to mornings in April 2016 and never missed a beat.  Hugh spent six years in the Reagan Administration, including stints in the White House Counsel's office and as Special Assistant to two Attorneys General. Hugh has also served on The California Arts Council, the South Coast Air Quality District and The Orange County Children and Families Commission. He is a lifelong supporter of the Cleveland Browns, Cavs, and Guardians and of THE Ohio State University Buckeyes. A season-ticket holder of the Brown since the franchise's return in 1999, Hugh is not only a patient fellow, but also proof that hope can and should trump experience.
The Mike Gallagher Show
(Weekdays 9AM – 12PM)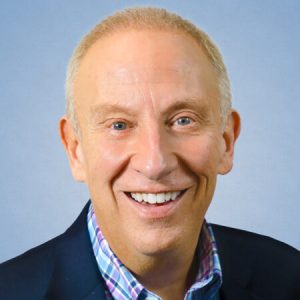 Mike Gallagher is one of the most listened-to radio talk show hosts in America. Prior to being launched into national syndication in 1998, Mike hosted the morning show on WABC-AM in New York City. Today, Talkers Magazine reports that his show is heard by 7 million weekly listeners.
He's also a best-selling author, having written two books. Perhaps his greatest passion involves supporting the law enforcement community. His charitable foundation "Gallagher's Army: Fallen Officers Fund" provides assistance to the families of police officers killed in the line of duty.  In April of 2015, he was awarded the New York City Sergeants Benevolent Association "Heroism Award" for his steadfast support to law enforcement. In addition to reaching out to hero officer families, the foundation publishes and distributes the First Responders Bible, a King James Bible and spiritual fitness manual which is offered to First Responders to assist with the emotional and spiritual challenges they face every day (www.gallaghersarmy.org).
"The Happy Conservative Warrior" is one of the most consistently popular hosts in America. Mike's passionate interaction with listeners and his fast-paced, fun delivery make his show appointment listening for millions of people.
The Dennis Prager Show
(Weekdays 12PM – 3 PM)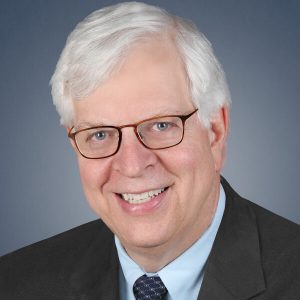 Dennis Prager is one of the most respected and influential thinkers, writers, and speakers in America. He is a nationally syndicated talk show host – heard across the country on nearly 400 affiliates, in addition to TuneIn.com, iHeartRadio.com, and the websites of his many radio stations. His show also has listeners around the world via the internet. Dennis is the founder of Prager University (PragerU) – the most viewed conservative video site in the world, with one billion views a year, more than half by people under the age of 35.
Dennis is known for his clarity. The motto of his show is, "I prefer clarity to agreement." Deeply passionate about preserving America, the West, and the Judeo-Christian value system – yet he may well be the calmest voice in radio. Most important, he has a personal bond with many of his millions of listeners, which is why over 500 listeners travel with him to Israel every other year, and thousands have travelled with him everywhere from Antarctica to West Africa to Vietnam and the Panama Canal on his sold-out listener cruises every year for the last quarter-century.
Finally, there are no hours on American radio like his weekly Happiness Hour, Ultimate Issues Hour, and Male-Female Hour.
In short, when Dennis Prager speaks, America listens.
The Ramsey Show
(Weekdays 3PM – 6PM)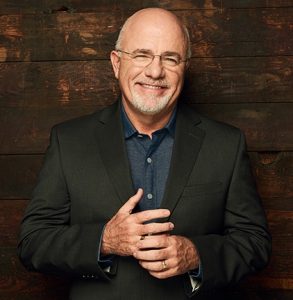 Dave Ramsey is a seven-time #1 national bestselling author, personal finance expert and host of The Ramsey Show, heard by 18 million listeners every week. He has appeared on Good Morning America, CBS This Morning, Today, Fox News, CNN, Fox Business and many more. Since 1992, Dave has helped people take control of their money, build wealth and enhance their lives. He also serves as CEO for the company Ramsey Solutions.
After battling his way out of bankruptcy and millions of dollars of debt, Dave set out to change the toxic money culture for good. Once he got started, it wasn't long before the crusade became a lot bigger—and better—than what Dave could do alone. He's built a team of America's top experts on money, business and life who are passionate about sharing Ramsey's message of HOPE to everyone in every walk of life.
The Officer Tatum Show
(Weekdays 6PM – 8PM)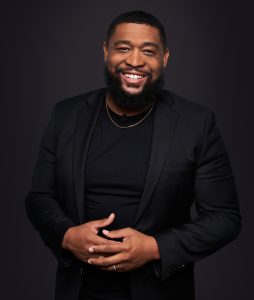 Brandon Tatum, a former Tucson Police Officer, Founder of TatumReport.com, CEO of three companies, and co-founder of BLEXIT, has become one of the most prolific speakers and exciting personalities on social media after making a Facebook Video that got over 70 million views. Brandon has a tremendous following of over 3 million people spread across various social media platforms. He has been featured on The Ingraham Angle, Fox Business, Fox & Friends, Headline News, Newsmax, One America News, as well podcasts for Diamond and Silk, Ben Shapiro, Salem radio, and many large local radio markets, just to name a few.  Brandon has been invited by President Donald J. Trump, to the White House on several occasions.
Brandon consistently speaks to crowds of over a thousand people. He has shared the stage with many world-renowned leaders including the President of the United States. Brandon has spoken at over 26 Colleges and Universities in over 20 different states last year alone.  Brandon is well recognized for his, Godly perspective, dynamic personality, authentic message, and his natural ability to relate to the everyday American.
Brandon was also an All-American high school football player out of Fort Worth, Texas.  Brandon was featured in the US-Army All-American Game, which showcases the top 78 high school football players in the nation. Brandon accepted a full athletic scholarship from the  University of Arizona in 2005. Brandon played at Arizona for 5 years and entered the NFL Draft in 2010. God had other plans for Brandon, and he joined the Tucson Police Department a year later.
Brandon served 6 years with the Tucson Police Department. During his tenure, Brandon became a SWAT operator, field training officer, general instructor, and a Public Information Officer.
Brandon holds a bachelor's degree from the University of Arizona in Sociology and is actively working on his master's in business leadership from Grand Canyon University.
Bill O'Reilly No Spin News
(Weekdays 8PM – 9PM)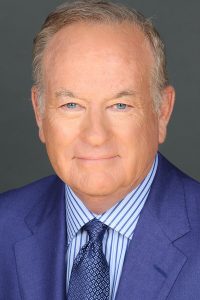 Trailblazing journalist and bestselling author Bill O'Reilly's one-hour weeknight program, "No Spin News" is now available to U.S. radio stations. The market-exclusive show brings a full hour of O'Reilly's fair, smart, fact-based analysis every weeknight, featuring his exclusive commentary, news, and notes on what is happening in the world.
"No Spin News" is available to stations of all formats and market sizes across the U.S. Monday-Friday for weeknight clearance.
The one-hour show has been airing in New York on 77 WABC for over a year under the title "Common Sense with Bill O'Reilly."
In the Fall 2021 Nationwide book by specific hour, WABC-AM is the number one-ranked station in the New York DMA. "Common Sense with Bill O'Reilly" is the number one talk show in the evening daypart, per Nielsen Audio Fall 2021 Nationwide, MF 9PM-10PM Hour, MF 7P-12Midnight.  DMA, Persons 12+ AQH.
The Charlie Kirk Show
(Weekdays 9PM – 12AM)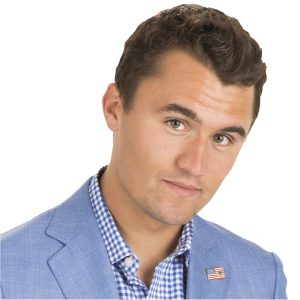 Charlie Kirk is the Founder and President of Turning Point USA, the largest and fastest-growing conservative youth activist organization in the country with over 250,000 student members, over 450 full and part-time staff, and a presence on over 2,000 high school and college campuses nationwide. Charlie is also the Chairman of Students for Trump, which aims to activate one million new college voters on campuses in battleground states in the lead up to the 2020 presidential election. His social media reaches over 100 million people per month and according to Axios, he is one of the "top 10 most engaged" Twitter handles in the world. Charlie is the host of "The Charlie Kirk Show" podcast, which regularly ranks among the top 10 news shows on Apple podcast charts, and as of October 2020, Charlie became the host of the new, nationally syndicated daily radio show by the same name and broadcast on the Salem Radio Network live from 12 – 3 PM ET.
The Ken Coleman Show
(Weekdays 12AM-1AM)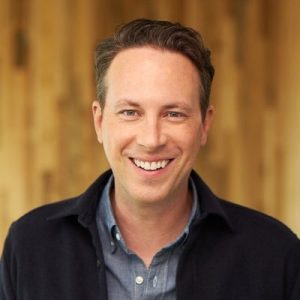 The Ken Coleman Show is a caller-driven daily radio show that helps you make your dream job a reality. According to Gallup, 70% of Americans are unhappy in their job. Ken Coleman is here to change that. Caller after caller, Ken equips and encourages with thought-provoking questions and advice, helping listeners get clarity on what they were created to do so they can confidently step onto a path to fulfill their purpose.
The Other Side of Midnight with Frank Morano
(Weekdays 1AM-5AM)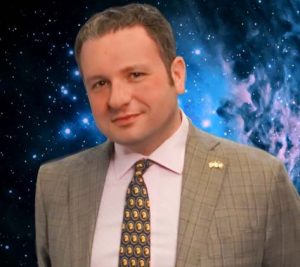 Face it: sometimes you need your news with a martini and a side of "Star Trek." Frank Morano takes listeners on an unexpected journey through current events, mixing it up with his deep love of pop culture. It's a completely unexpected take on the news, both what made the headlines (and what didn't). In between, Frank could be sharing his love of cigars and cheese, as well as more than a few paranormal tidbits. It's talk radio unlike anything you've heard.
Listen Live Links Below