Keyshawn, Jay & Zubin
(Weekdays 6AM – 8AM)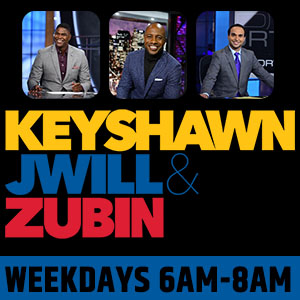 The schedule begins with the premiere of ESPN Radio's new morning show, Keyshawn, Jay and Zubin, from 6-10 a.m. NFL Live analyst and Super Bowl Champion Keyshawn Johnson will co-host, alongside NBA and college basketball analyst Jay Williams and SportsCenter anchor Zubin Mehenti. The trio will discuss the morning's top stories and overnight developments with their own perspective and analysis. Johnson – who has headlined a morning show for 710AM ESPN in Los Angeles since 2016 – will regularly appear on Get Up and First Take. Williams – who is regularly heard as a guest across ESPN Radio's studio show lineup – will continue his role on NBA Countdown and appear across the network's TV studio programming. Mehenti has been a consistent weekend voice on ESPN Radio in recent months and will also continue to host select editions of SportsCenter going forward.
The Drive with Mark Panichelli
(Weekdays 8AM – 10AM)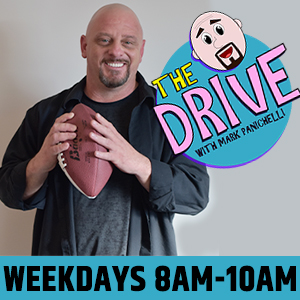 It's East Carolina's sports show on your ride home! The Drive with Mark Panichelli is a blend of national, regional and local sports talk featuring guests from the media, the athletes who play, and those who coach them. Mark Panichelli is the old vet, an East North Carolina native with over a decade of sports radio and journalism experience, including interviews with national sports icons from MLB, the NFL, NBA, NHL, the ACC, as well as NASCAR and Formula One racing. Regularly scheduled guests include local sports figures like ECU's Mike Houston, NC State's Dave Doeren, and local ACC personalities, as well as News Channel 12's Brian North and Ariel Epstein, but you never know who may stop by! Throw in some humor, pop culture, and a look into the region's prep sports and you'll get everything you need on The Drive home.
#Greeny
(Weekdays 12PM – 2PM)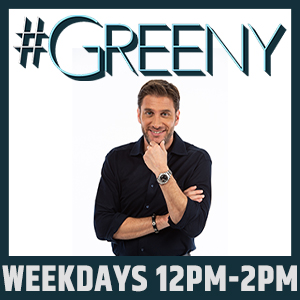 Host of ESPN's morning show Get Up, Mike Greenberg makes his highly anticipated return to ESPN Radio. The show will regularly feature his unique take on many of the trending topics from that morning's Get Up. Greenberg previously co-hosted Mike & Mike for almost two decades and was inducted in to the National Radio Hall of Fame in 2018.
The Max Kellerman Show
(Weekdays 2PM – 4PM)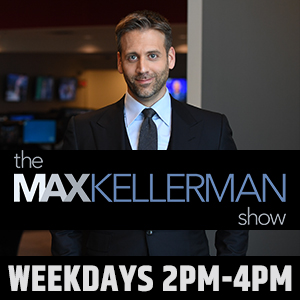 Featured commentator on ESPN's marquee morning debate show First Take and host of Max on Boxing Max Kellerman will make his national ESPN Radio debut with The Max Kellerman Show from 2-4 p.m. Kellerman will regularly expand on the most-timely debates from that day's edition of First Take from his point of view, further discussions on the latest boxing news and much more. Kellerman previously hosted shows for ESPN Radio in both the Los Angeles and New York markets.
The Sam Avolis Show
(Weekdays 4PM – 6PM)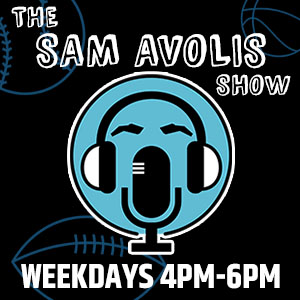 Sam Avolis does what Sam Avolis does best, host The Sam Avolis Show.
The Bryan Hanks Show
(Weekdays 6PM – 7PM)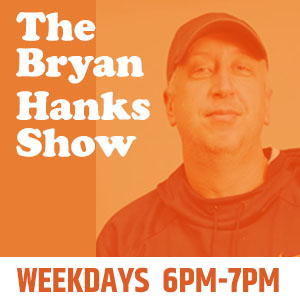 The Bryan Hanks Show featuring Jon Dawson (and Jonathan Massey)" airs on 960-AM in Kinston, 960TheBull.com online & the 960 The Bull app daily at 7 a.m. & 3 p.m. It also airs on the suite of 252ESPN.com stations in New Bern and Greenville (107.5-FM).
Spain & Fitz
(Weekdays 7PM – 9PM)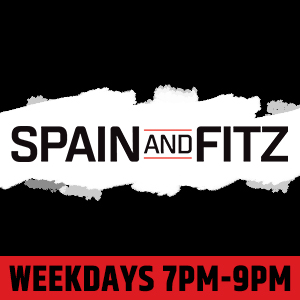 From 7-9 p.m., award-winning writer for espnW and ESPN Radio host Sarah Spain – who also appears on the network's Highly Questionable and Around the Horn – will be reunited with former co-host Jason Fitz – who will also continue as a leading commentator for ESPN's digital shows and special event programming. Spain and Fitz – which the duo previously hosted together from January 2018-May 2019 – will pick up where it left off, entertaining listeners with insightful conversation on the day's trending topics and under-the-radar stories.
Freddie & Fitzsimmons
(Weekdays 9PM – 12AM)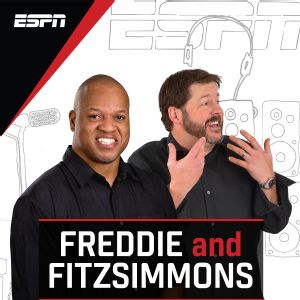 The weekday lineup culminates with Freddie and Fitzsimmons, led by veteran radio host Freddie Coleman and football sideline reporter and analyst Ian Fitzsimmons, from 9 p.m.-1 a.m. Coleman and Fitzsimmons take fans inside the sports news and events of the day with inviting conversation, strong opinions and reactions as that night's events unfold.
Listen Live Links Below
(certain network programming may be unavailable for us to stream by contractural agreement)
ESPN Radio Greenville: