Keyshawn, Jay & Max
(Weekdays 6AM – 8AM)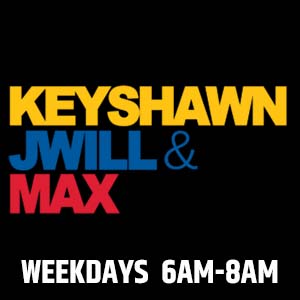 Every morning, former #1 pick in the NFL Draft, Keyshawn Johnson, joins former #2 pick in the NBA, Jay Williams and Max Kellerman as they set the table for the day. From the games that electrified us the night before, to the stories that will captivate all day long, the trio of Key, JWill and Max will update, inform and entertain. The sparks will fly as these legends debate what's happening and grill the best known guest in all of sports. This is the home for hourly podcasts of the national Radio Show. 
The Drive with Mark Panichelli
(Weekdays 8AM – 10AM)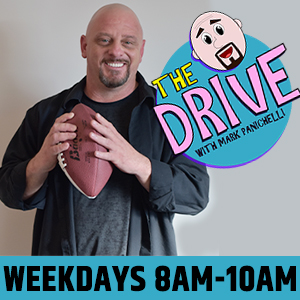 It's East Carolina's sports show on your ride home! The Drive with Mark Panichelli is a blend of national, regional and local sports talk featuring guests from the media, the athletes who play, and those who coach them. Mark Panichelli is the old vet, an East North Carolina native with over a decade of sports radio and journalism experience, including interviews with national sports icons from MLB, the NFL, NBA, NHL, the ACC, as well as NASCAR and Formula One racing. Regularly scheduled guests include local sports figures like ECU's Mike Houston, NC State's Dave Doeren, and local ACC personalities, as well as News Channel 12's Brian North and Ariel Epstein, but you never know who may stop by! Throw in some humor, pop culture, and a look into the region's prep sports and you'll get everything you need on The Drive home.
#Greeny
(Weekdays 10PM – 12PM)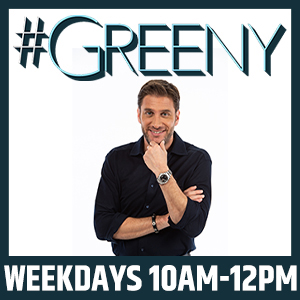 Mike Greenberg brings his unmatched depth of sports knowledge, fun and entertainment back to ESPN Radio on a daily basis. 'Greeny' will keep the audience up to date on the never-ending breaking news in the sports world that matters most to his listeners. He'll be joined regularly by the biggest names in the game covering all angles of the sports world. If it matters in sports, it matters to Greeny. 
Bart and Hahn
(Weekdays 12PM – 3PM)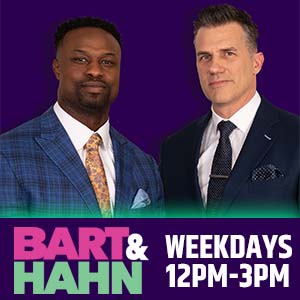 Former NFL linebacker Bart Scott and longtime NY broadcaster Alan Hahn tackle the sports stories that matter to you most. 
Packer and Durham
(Weekdays 3PM – 6PM)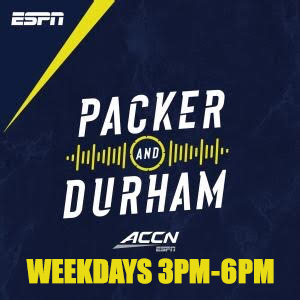 Mark Packer and Wes Durham cover every angle of every story from all 15 schools in the ACC. Whether it's on the field of play or off of it, Packer and Durham have you covered all season long. 
The Bryan Hanks Show
(Weekdays 6PM – 7PM)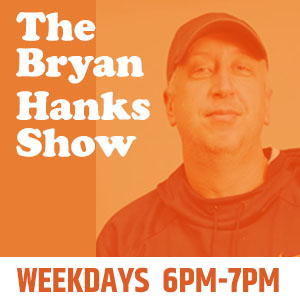 The Bryan Hanks Show featuring Jon Dawson (and Jonathan Massey)" airs on 960-AM in Kinston, 960TheBull.com online & the 960 The Bull app daily at 7 a.m. & 3 p.m. It also airs on the suite of 252ESPN.com stations in New Bern and Greenville (107.5-FM).
Spain & Fitz
(Weekdays 7PM – 9PM)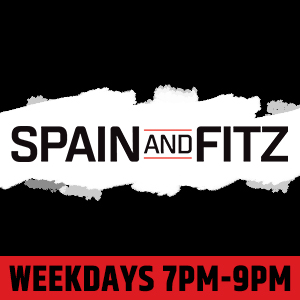 Weeknights on ESPN Radio, Sarah Spain and Jason Fitz take you through the night's action and dive into the big sports topics, with guest that are in the know… Spain and Fitz, airing live 7pm-9pm eastern. Those conversations and some unique podcast content can be found here in each night's episode of the Spain and Fitz podcast.
Freddie & Fitzsimmons
(Weekdays 9PM – 12AM)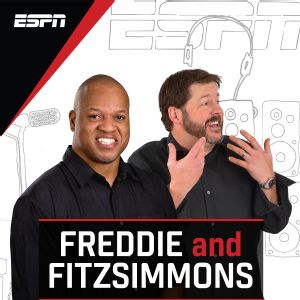 Freddie Coleman and Ian Fitzsimmons focus on the sports news and events of the day with strong opinions and reactions as it all unfolds. 
Listen Live Links Below
(certain network programming may be unavailable for us to stream by contractural agreement)
ESPN Radio Greenville: